Meet Inés Frías, Head of Delivery
It's time to meet another bright mind working at Whitespectre! This time around, our Head of Delivery Inés Frías discusses her career path, and reflects on the importance of soft skills in tech as well as what makes a project successful.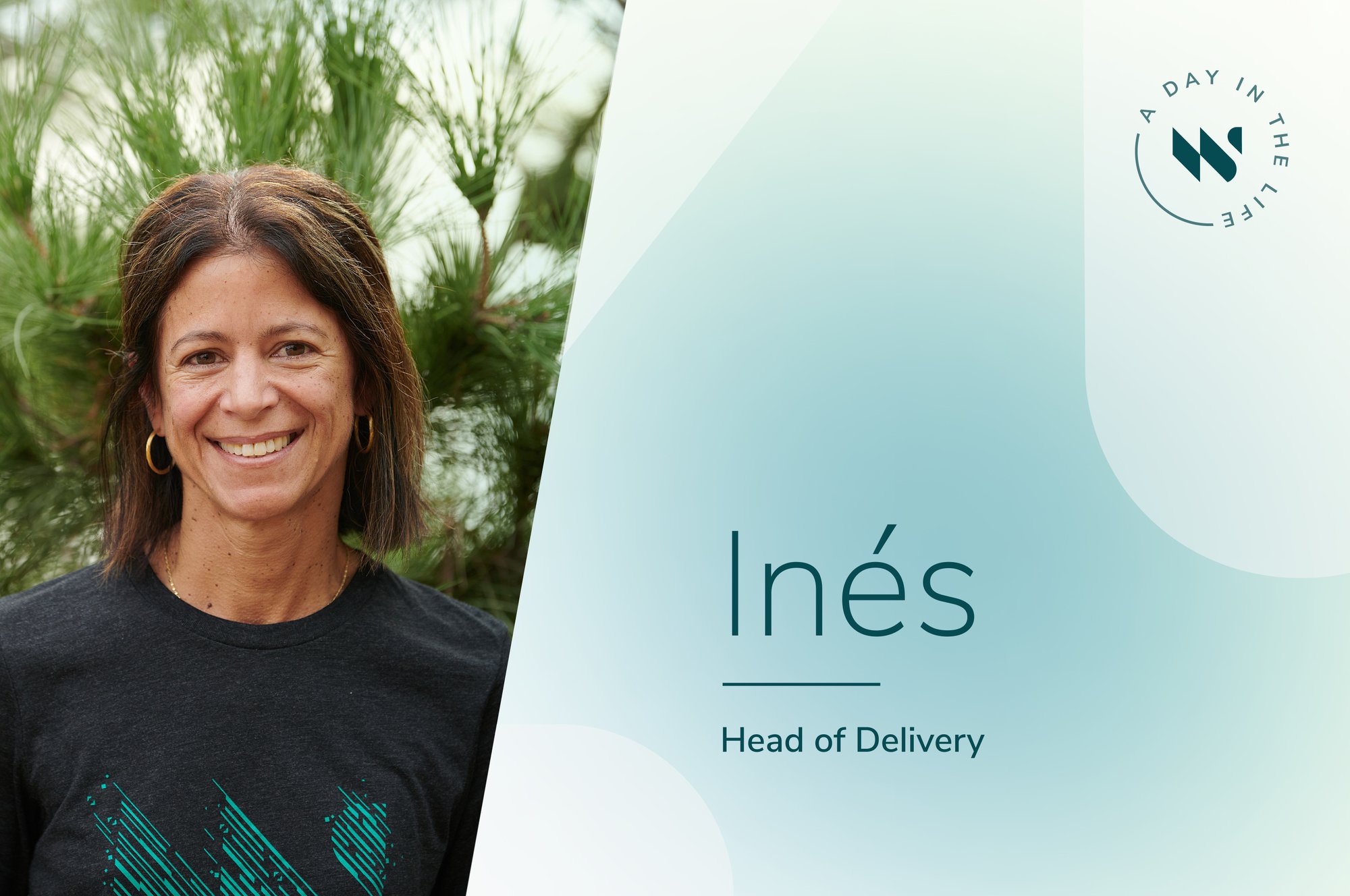 This article was co-written by Mateo Arizcorreta and Pekka Lehtinen.
Inés Frías works from Buenos Aires, the beautiful capital of Argentina. Having started her career already in the late 1990s, Inés is one of the more senior tech experts at Whitespectre. Today, her responsibilities involve ensuring that our teams stay on track with the commitments we've made to our clients, as well as helping train the next generation of delivery professionals.
Inés joined Whitespectre in 2016 as a Delivery Manager. After some years in the company, Inés took a brief detour exploring other professional interests in a different setting, and rejoined us in early 2022 as Head of Delivery with even more experience and expertise under her belt.
Inés, how did you end up in your current role?
In short, I grew into it! I started out at Whitespectre as a Delivery Manager, and my previous experience was in project management and software development, so I had always worked closely with technical teams. But this was more oriented towards delivery – making sure that we had solid plans around deliveries and that we could meet the commitments we had made to our clients.
Over the years, I grew more senior, which then led to my current Head of Delivery position at Whitespectre. It's a completely new role at the company, and one important part of it is to help a new generation of professionals grow into delivery-focused roles.
What got you interested in delivery, initially?
After starting out as a developer, I first grew towards a tech lead role, and from there I could have become more of a project manager or an architect. I decided I liked working with people more than making decisions at a technical level. Delivery is very much like that, too. So the project management role set me on this path, and having that background made it very natural to transition towards delivery.
And what do you enjoy the most in your current role?
I think it's the interaction that I have with all the different roles, both with the clients and inside Whitespectre. I get to work with product managers on the product side, with quality assurance on the technical side – it's very enriching and helps me understand the dynamics of each project and team. No two teams are alike, and that's both the challenge and the fun of it, right? So you always need to tweak your tricks, your practices, and the way you approach things.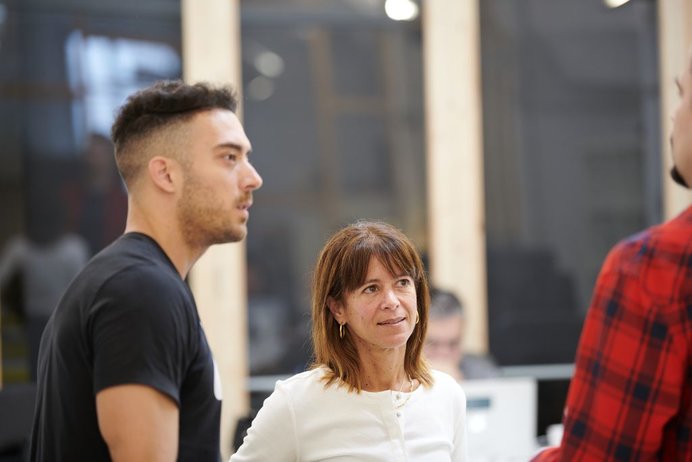 What would you say are the key things that make a project succeed?
Diving into the project, first and foremost. That helps you understand the product, the goals and what the clients are expecting and pursuing. Only when you are in the client's shoes do you really start to understand how to add value and work with them as a partner. That's precisely one of the big lessons I've learned at Whitespectre: you aren't just working for clients, you work alongside them. It's a partnership and our clients really appreciate that.
I also think each project has a specific challenge. It could be technical, or it could be related to soft skills like human relationships, or communication. In general, teaching good delivery practices or getting the most out of a team is strongly related to communication.
So, what projects are you working on now?
Right now I'm in two client projects and another initiative on the delivery side. I primarily work with our clients Purple Carrot and Fabletics. The third one is the initiative with our apprentice Delivery Managers, where we go through our best practices and work on improving our soft skills as well. These things can be difficult to teach without a good example or outside of a real-life situation.
When you are teaching the next generation, what do you think makes a good delivery manager?
I think it's mostly the ability to build and maintain good connections with people, and to be part of as many conversations as possible. You'll need to figure out the right questions to ask in different situations, and have the courage to ask them. Most of the time, you'll arrive at the best solution by having empathy and an open mind, and by collaborating with the whole team.
A technical background is also important, you'll need it to understand the technologies we use and our working practices, and to be able to speak the same language as engineers and product managers. It is necessary to have detailed conversations with them, but at the same time you'll also need to communicate clearly with non-technical audiences on a higher level.
How do you like to work, and what's it like at a fully remote organization?
Before Whitespectre I was working physically at an office from Monday through Friday, so it was a big change for me. I've learned to manage when and where I work – a couple of days per week I go to a co-working space to be around people, and the rest of the time I work from home.
We do everything we can to eliminate the remote work disconnect and isolation – we use our webcams in meetings, we try to talk as much as possible. It's so important to connect with people. And we also travel to our internal meetups, where we get some face time with each other. They help us build connections and boost our working relationships.
In a remote setup it's crucial to maintain your work-life balance by unwinding and enjoying other things that are rewarding to you. I love tennis, it's been my hobby from a young age. I love that I get to play with friends, it's very social. And I love traveling, getting to know places, cultures and eating something new or different!
What is it like to work as a woman in tech?
There have been challenging times during my career, being the only woman around and not always being offered the same opportunities as others. But things are generally in a much better balance today than before. We are living in a better time in that sense. My past experiences have taught me to be persistent, to keep on trying – and I like to think they've also helped pave the way for other women after me.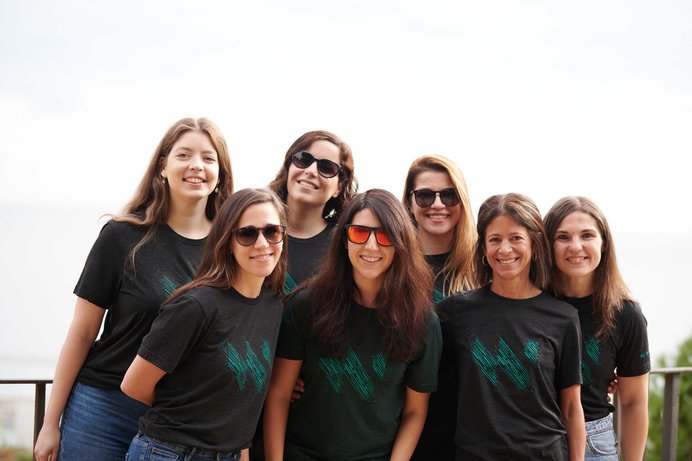 And do you work with women in your teams at Whitespectre?
I do! I am extremely grateful to get to work alongside a group of talented, smart and hard-working women who always bring their best and from whom I learn every day.
Do you have any professional or personal goals for the next few years?
Yes, a bit of both – it's about giving back, taking the things that I've learned and experienced and passing it on to the community. I think it's very rewarding, and something I look forward to doing. I'd love to do something with an NGO as well. That's definitely on my to-do list!